Born in Jamaica a half century ago, multidisciplinary artist Charles Campbell has exhibited worldwide, often using interventions and performances to explore aspects of Black history, particularly those connected to the Caribbean. Campbell, a former chief curator of the National Gallery of Jamaica, is now based in Victoria, where he also finds time to work for change in Canadian art institutions as an educator, writer and activist.
Campbell's exhibition, as it was, as it should have been, on view at Vancouver's Wil Aballe Art Projects from Oct. 24 to Nov. 21, includes pieces connected to ongoing projects that involve community, performance and a deep dive into Jamaica's history and culture. His paintings and prints, along with a sound installation and sculpture, relate to themes of migration, where boundaries are challenged and new futures imagined.
A second project, Time Catcher: The Fruiting of Chaos, is a $100,000 public art commission at the Victoria International Airport. The piece features beautiful wooden vessels inscribed with the words of American sci-fi writer Octavia Butler, who speaks to ideas about paradise being connected to home. Airborne, the vessels float high above the airport's departure lounge, which, needless to say, is much quieter than normal due to the coronavirus pandemic.
Campbell's work is immediately intriguing and invites further investigation.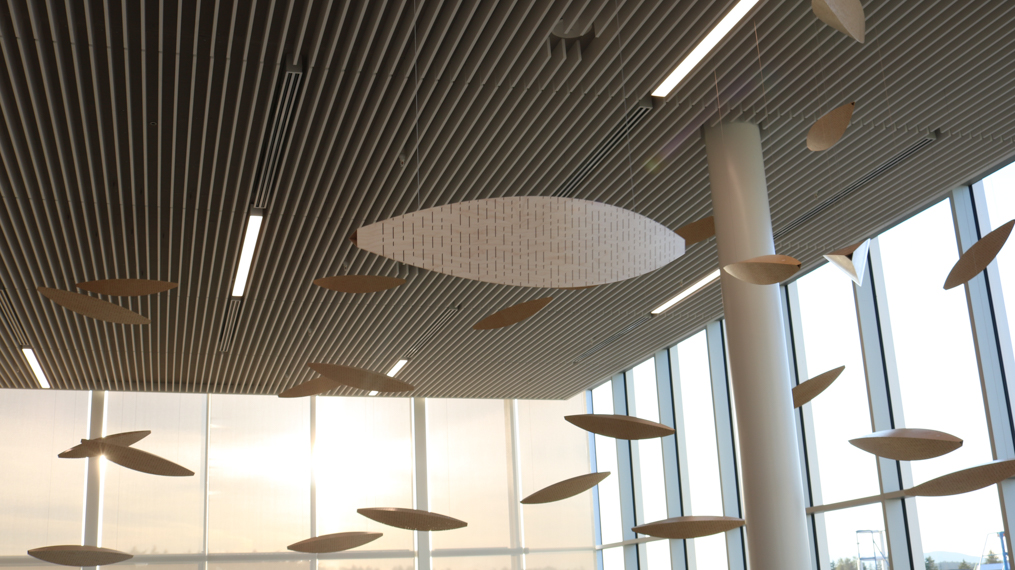 Airport commissions are a big deal. They are places loaded with opportunities to make a powerful welcoming (or departing) statement. Your piece Time Catcher: The Fruiting of Chaos at the Victoria airport seems to fit so perfectly into the space – above the fray, an armada of floating boats. I'm wondering if you could speak about the choices you made for this. And were those choices made in light of it being in the departures area rather than the arrivals area?
The passenger lounge seemed like an interesting place to consider how time operates and how we interact with it on different scales. It's a place that's in-between departing and arriving, one where we may flash through or spend hours.
Throughout the work's conception, I wanted to make a piece that could hold multiple notions of time, and would unfold depending on how one encountered it. The vessels have both a push towards the past and the future – they're ships and canoes, they're the body of migratory birds, seed pods, they're space ships. Initially, the array appears chaotic, but then, as you spend time with it, the pattern begins to reveal itself.
For me, the piece alludes to the moments when our seemingly random individualized actions combine to create something larger. It's the way ocean winds become hurricanes or stardust combines in the white fleshy fruit of an apple – a swirling, unpredictable moment when multiple temporalities collide to form something beautiful, frightening, fleeting and/or eternal.
The decisions were all about getting these ideas to operate materially – tuning the toroidal array and the spacing of the vessels so the overall pattern could move in and out of focus, finding the balance between lightness and weight, movement and stillness. A ridiculous amount of time was spent deciding on the cable and bearing system the work hangs from and refining the assembly process for the vessels.