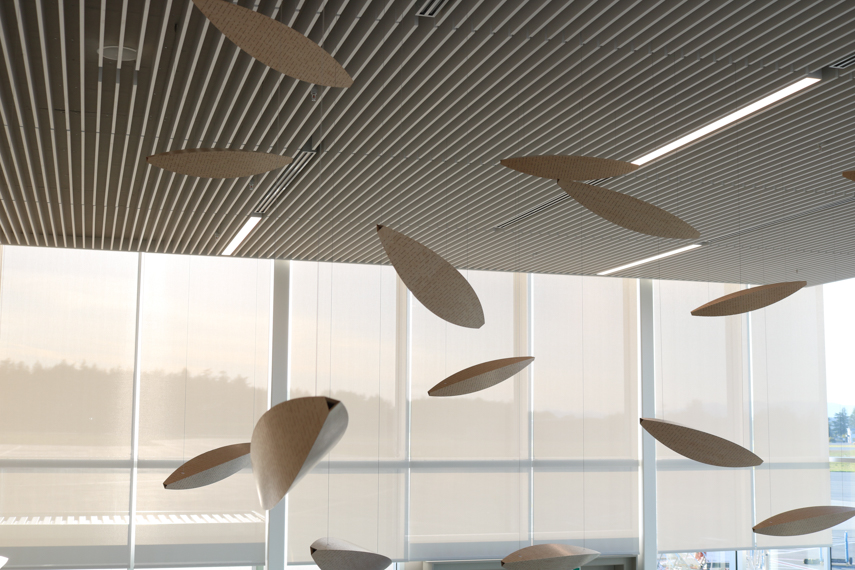 About This Project
Time Catcher invokes concepts of time and movement across territories, and sees the passenger departure lounge as an in-between space with the potential for connection and contemplation. The three sided vessels are conceived as metaphorical carriers of ecological and cultural memory with the form derived from the hulls of watercraft, which have a long history of contact and trade on this coast. The complete array forms a set of intersecting circles and alludes to dynamic flows of energy and the interconnectedness of human and natural systems.
"Paradise" by Octavia Butler, is inscribed on the surface of each vessel in Morse code and acknowledges our connection to home and the forces of change that motivate peoples' movements across the globe.
Paradise:
The child in each of us
Knows paradise.
Paradise is home.
Home as it was
Or home as it should have been.
Paradise is one's own place,
One's own people,
One's own world,
Knowing and known,
Perhaps even
Loving and loved.
Yet every child
Is cast from paradise—
Into growth and destruction,
Into solitude and new community,
Into vast, ongoing
Change.
― Octavia E. Butler, Parable of the Talents